Church Reopening June 7
Oh Happy Day
Dear Church Family,
We are excited to announce the church will reopen on June 7, 2020 for worship service at 10:45am. This will be our first step in the process of reopening. We've all been praying for this day to come and are overjoyed that soon we will be gathered together praising our God and Savior. The sermon series theme for June is "Unstoppable God." There will be no Kingdom Kids, youth group or adult Sunday school classes for the time being and the coffee machine will not be available, so bring your own coffee. If you have a fever or are feeling sick, please wait to attend service until you are better. Below are the safety procedures we have in place and we ask everyone in the spirit of Christian unity and humility to please follow them. Because of the present situation of covid-19, if you have a compromised immune system, we encourage you to prayerfully consider your health before attending church service. We care about you all and are excited to see everyone come walking through the church doors once again!
KCC Reopening Safety Procedures
We are excited to be reopening the church and once again be worshipping together in person. Wearing a mask is "optional" for those attending. Also, we will continue with Facebook live streaming of our service.
Everyone will enter the church at the main entrance located at the back of the church under the covered carport and then enter the sanctuary through the center doors only. Please follow taped markings on the floor and no group gatherings in the atrium area at this time.
We are taking every precaution for your safety by disinfecting and sanitizing church countertops, door handles and faucets after every service.
A gloved and masked greeter will be handing out sealed communion cups to you each week for the foreseeable future.
We have arranged the seating in the sanctuary to provide the required social distancing mandated by the state of Michigan. Please enter the sanctuary immediately and sit according to your family size. To maximize the available seating, individuals or couples need to sit on a single 2-person bench. Families of 3-5 need to sit on a double 2-person bench. Children will receive handout materials to be used during service. Our tentative plan is to restart Kingdom Kids this fall.
There is seating in the atrium/mall area with a large screen TV. Mothers/fathers with small children who would like this option may watch the service from these bench seats. This area will serve as our nursery/cry room as well.
A black box is placed at the center entrance of the sanctuary for you to drop your offering in as you enter or exit the service. Or you can give online by going to www.kentwoodchristianchurch.com and click the giving link.
After the worship service concludes, please remain seated until Pastor Patrick dismisses you. He will be dismissing by individual seating to help maintain social distancing and for everyone's safety.
Please be patient with the KCC leadership Team as we navigate these unusual times. We are striving to honor the interests of everyone who has various health issues or feelings about safety procedures. May all our hearts be in harmony with Philippians 2:3-4 which teaches us, "in humility count others more significant than yourselves. Let each of you look not only to his own interests, but also to the interests of others."
May the Lord bless and keep you till we meet again,
The eldership and staff
Welcome to
Kentwood christian church
Being Disciples who Love and Live like Jesus
SERVICE @ 10:45am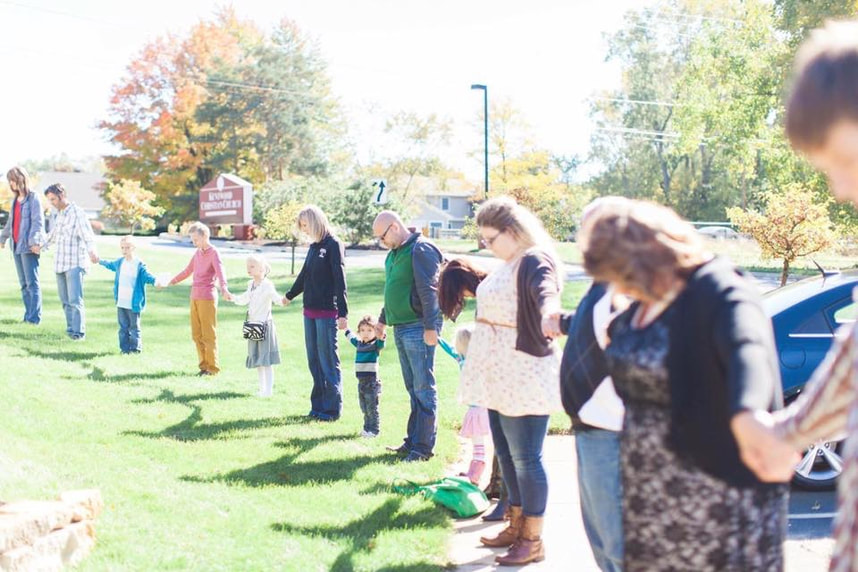 More than a church, a family
At KCC, we're committed to helping people grow in their faith, build strong foundations for their families, and make a difference in their communities for Christ.
We believe that church should be more than a Sunday experience, it should be about real life and real community. Come experience what makes KCC more than a church, we're a family.
Experience a place where all are welcome and no one is judged. Here at KCC we encourage you to come as you are and live a changed life.
Kentwood Christian Church
​5841 Kalamazoo Ave SE
Kentwood, MI 49508
​​SUNDAY
9:30 am – Bible Study
10:45 am – Worship
​MONDAY – THURSDAY
9 am – 4 pm
PHONE – (616) 455-1510
EMAIL – kccweb@kentwoodchristianchurch.com